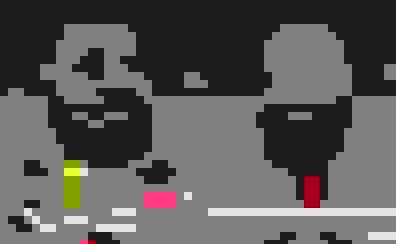 Basketball Stars is a 2-player basketball game created by Madpuffers. In this game, you can play with your favorite team and featuring players such as LeBron James, James Harden, Stephen Curry, and other basketball legends. . In this game, you can either play with friends in
2-player
mode or solo in single-player mode.
1 player controls
WASD or arrow keys to move
X/L to shoot/steal
S to pump/block
A+A or D+D or left/right arrow twice to dash
K/Z to super shot
2 player controls
To move, player 1 use WASD and player 2 use arrow keys
To shoot/steal, player 1 use B and player 2 use L
To pump, player 1 use S and player 2 use down arrow
To dash, player 1 use A/D twice and player 2 use left/right arrow twice
K to super shot
FAQ
How to play Basketball Stars?
Go to Basketball Stars on RoyaGames
Choose between 1-player or 2-player mode
Select a team (with famous players)
Start dunking, defending, and scoring!
Can I play Basketball Stars on my phone and tablet?
Yes, you can play Basketball Stars on any device, including phones, tablets, and computers! This includes Android devices as well as Apple devices such as iPhone and iPad.
Who created Basketball Stars?
Basketball Stars is created by Madpuffers, who have also created other famous browser games such as Moto X3M.